Dentist in Antigo, WI
All our professionals at Antigo Dental Clinic maintain the highest levels of accreditation and pursue ongoing education to stay abreast of the latest trends in dentistry.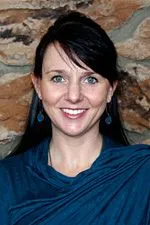 Dr. Meghan O'Brien
Her passion for dentistry began at an early age while watching and working with her father. She is fascinated by the growth and changes in dentistry since the days her grandfather practiced. She attended the University of Minnesota- Twin Cities for 3 years prior to entering the University of Minnesota School of Dentistry through the early acceptance program. She graduated dental school in 2002 and began working at Antigo Dental Clinic with her father, Dr. Timothy O'Brien. As a team they offer years of experience as well as fresh knowledge of up-to-date techniques and materials in dentistry. The perfect combination to provide their patients with superior dental care. "I truly love what I do. My goal is to make my patients comfortable and to help them conquer their dental fears. I think it is wonderful that preventative dentistry has not only improved the health of my patients, but has changed the philosophy of only going when it hurts. I am truly satisfied when I can impact a patient's life by either alleviating their pain or improving their self-esteem with a beautiful smile." In her free time, Dr. Meghan enjoys spending time with her husband and four young children.